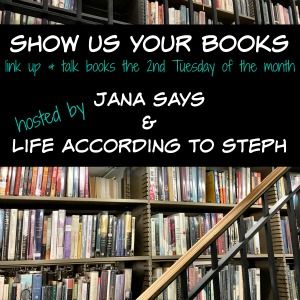 Here's what I've been reading this month:
With all the holiday hustle & bustle, I've only had time to read one book.

The Christmas Wedding by James Patterson
From GoodReads: The tree is decorated, the cookies are baked, and the packages are wrapped, but the biggest celebration this Christmas is Gaby Summerhill's wedding. Since her husband died three years ago, Gaby's four children have drifted apart, each consumed by the turbulence of their own lives. They haven't celebrated Christmas together since their father's death, but when Gaby announces that she's getting married--and that the groom will remain a secret until the wedding day--she may finally be able to bring them home for the holidays.
But the wedding isn't Gaby's only surprise--she has one more gift for her children, and it could change all their lives forever. With deeply affecting characters and the emotional twists of a James Patterson thriller,
The Christmas Wedding
is a fresh look at family and the magic of the season.
It's Christmastime, and I wanted to read something Christmas-y. I remembered that I had this hardcover book in my attic *GASP* Yes, I know I'm an e-reader now, but my JP obsession was on point a few years back and I normally bought his books in non-digital form. Anyway, I finished this book this past weekend. It was just okay though. The novel was too short for my liking. You barely get to know the characters and most of their back story. And because of that, I thought it was odd of who Gaby chose to marry. I didn't see their connection. Anyway, I have this book 3 stars on GoodReads........
Don't forget to follow me on my GoodReads page and to link up and show us what you've been reading!