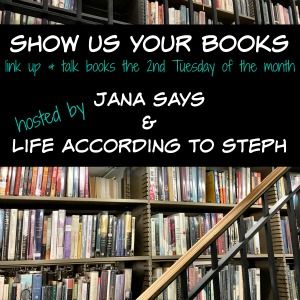 Here's what I've been reading:
Gilded Cage (Dark Gifts #1) by Vic James
GoodReads synopsis:
Not all are free. Not all are equal. Not all will be saved.
Our world belongs to the Equals — aristocrats with magical gifts — and all commoners must serve them for ten years. But behind the gates of England's grandest estate lies a power that could break the world.
A girl thirsts for love and knowledge.
Abi is a servant to England's most powerful family, but her spirit is free. So when she falls for one of the noble-born sons, Abi faces a terrible choice. Uncovering the family's secrets might win her liberty, but will her heart pay the price?
A boy dreams of revolution.
Abi's brother, Luke, is enslaved in a brutal factory town. Far from his family and cruelly oppressed, he makes friends whose ideals could cost him everything. Now Luke has discovered there may be a power even greater than magic: revolution.
And an aristocrat will remake the world with his dark gifts.
He is a shadow in the glittering world of the Equals, with mysterious powers no one else understands. But will he liberate—or destroy?
I belong to
NetGalley
, a website dedicated to people who read books and write book reviews. It's free to join. I've been a member there since 2014. I am reading the e-book version that I was selected to be allowed to read early. The book doesn't come out until February 14, 2017.
This was a popular book last year, so I thought I'd start the year off right by reading it. I blew threw it in four days. Written well and decent characters. I didn't see the end coming, so that was a plus.
Book 1 of the Kingdom Keepers series
I started this book, because I thought my son would like it. He has NO INTEREST in it whatsoever. But I wanted to see what the hype was all about.
GoodReads synopsis is here
. And yea, I'll read a teen/YA book.... I'm in my 30's but I like to think I'm younger than that, haha!
What are you reading? Come link up and show us!